About the Team
As experienced writers, Molly and I started Last Writer to share our knowledge and insights with the writing community. We're always looking for ways to help writers succeed, so let us know if there are additional topics or areas you'd like to see us cover!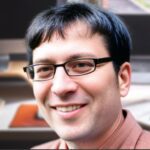 Editor
Daniel is a writer with over 10 years of experience crafting compelling content for brands both big and small.

When he's not busy writing, Daniel can be found spending time with his wife and young son, and digging through the stacks in in bookstores and thrift shops.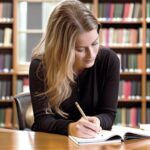 Contributing Writer
Molly has a passion for writing and helping others improve their writing skills. She is a strong advocate for clear and concise writing, and she enjoys helping others find their voice and improve their writing.

When she's not busy writing, Molly enjoys spending time with her family and friends, exploring new places, and reading good books.